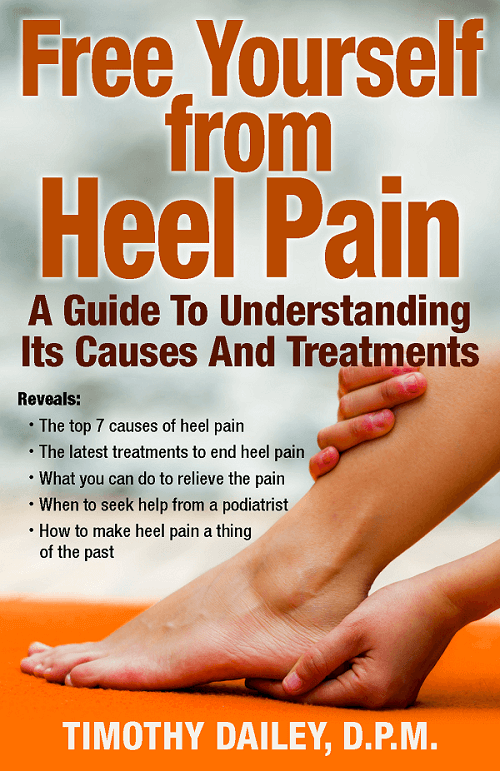 Heel pain is something so many people have, yet few seek help for it.
If you are among one of the 25 percent of Americans who experience some form of heel pain in their lives, you are far from alone. But there is hope! Heel pain is manageable and treatable! You just have to know where to look, and when to seek help.
There Is Hope for Your Heel Pain
Too many people live day-to-day with painful heels, having resigned themselves to what they think they must endure.
Perhaps they think it's just a natural consequence of their job, being on their feet all day. Maybe they have tried one or two treatments, only to be disappointed when they didn't get any results.
But there is a simple truth: Persistent pain is never normal, and should never be part of someone's life. And for heel pain, it doesn't have to be!
Get Your Guide to Heel Pain and Treatment!
When treatments for heel pain have failed, it doesn't mean there is nothing that can be done; it just means the right thing hasn't been done.
Heel pain is a deceptive symptom. It might seem simple, but the causes of it can be varied and complex. An effective treatment plan starts with identifying the condition causing the pain and the factors that are contributing to it.
Our guide, Free Yourself from Heel Pain, dives into the conditions and causes that plague so many people with heel pain. It also provides valuable information on current heel pain treatments, as well as what you can do to help make your feet and ankles more comfortable against heel pain and a variety of other conditions.
Simply fill out the form below to request your own downloadable copy of our guide, readable on just about any device!
If you have questions or would like to learn more about Freeland Foot & Ankle Clinic, give us a call at (989) 695-6788.
Your Comprehensive Guide ​​​​​​​For Heel Pain