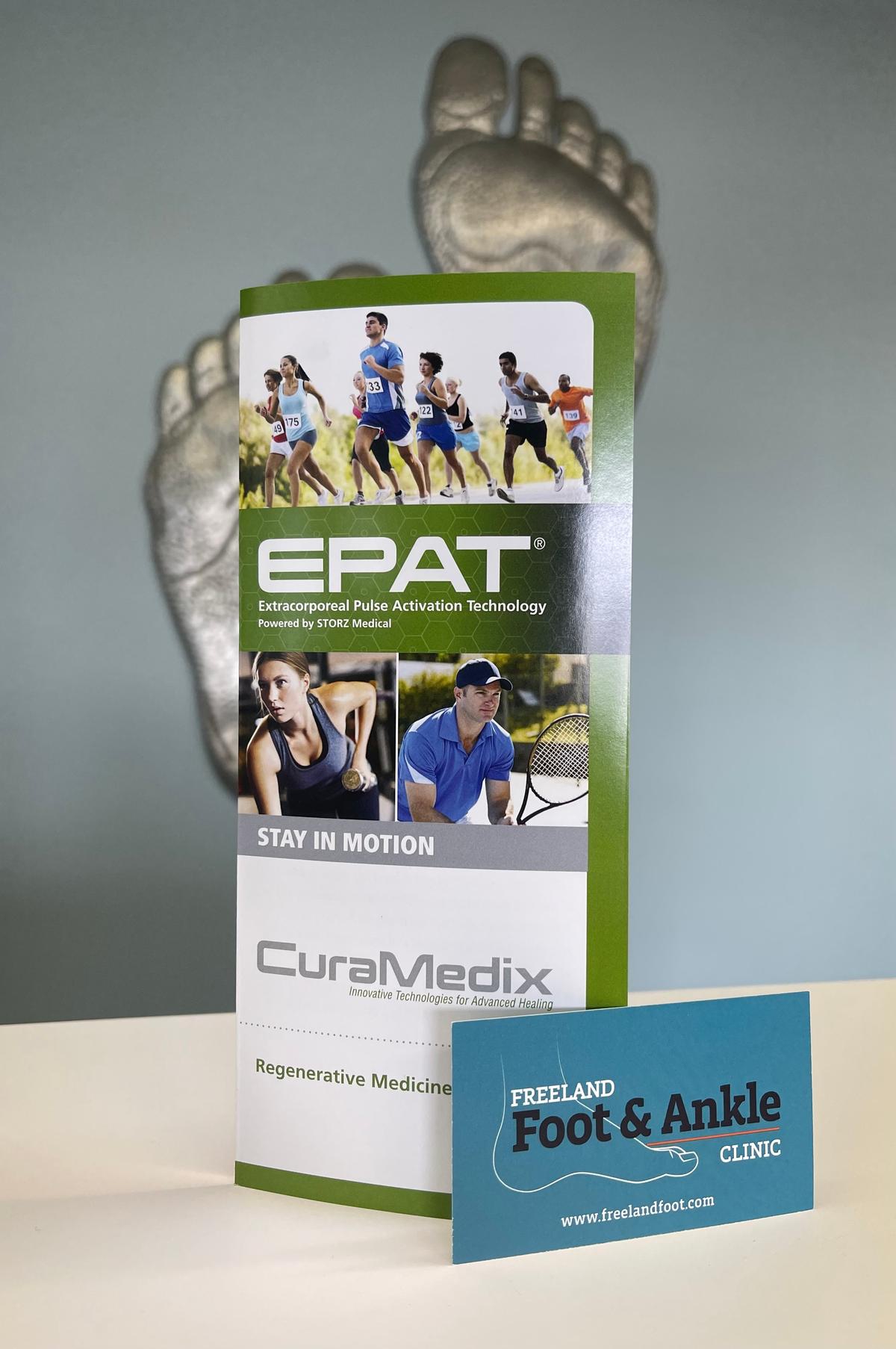 Extracorporeal Pressure Activation Technology (EPAT) is an advanced treatment that can offer relief from chronic heel pain without surgery! This incredible service allows you to see relief almost immediately, and the best part is that there is no downtime!
To ensure that EPAT is right for you, we'll want you to come in for an initial consultation to evaluate your condition. For a limited time, we would like to offer you this initial evaluation for FREE.
You'll meet with Dr. Dailey and the team and they will do an examination. Once you are cleared for the EPAT treatment, you can complete your first session the same day!
Give us a call at 989-695-6788 to schedule your free consultation today and get back on track and back on your feet!
The free offer includes an office visit with Dr. Dailey at no cost. If x-rays are required, the cost of those x-rays will be either billed to the patient's insurance or collected at the time of their visit for a fee of $50.