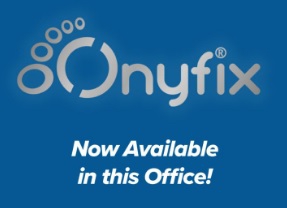 If you suffer from ingrown toenails, you have probably tried every at-home remedy out there. You know that you want the ingrown to go away, but you really don't want a procedure.
And who can blame you?
Your busy schedule doesn't always allow you to take time off to rest and recover. On top of that, you really don't want to be told you have to take a break from the activities while you recover from your ingrown toenail removal procedure.
Until now, non-invasive treatments for ingrown toenails were few and far between. Luckily, there is now an option that offers all of the benefits of a traditional procedure with no needles, no blood, and no downtime. And this treatment is available right here in Mid-Michigan! Onyfix ingrown toenail treatment is a revolutionary tool that helps to rid you of the ingrown you're currently suffering from and prevent future ingrown nails from forming.
Do you have an ingrown nail you've been treating at home to no avail? Are you ready to get rid of that ingrown and make sure it never comes back? Schedule your consultation today! In most cases, the treatment can be applied at your first visit. After filling out our contact form, a member of our team will call you to get you set up with an appointment and answer any questions you might have.